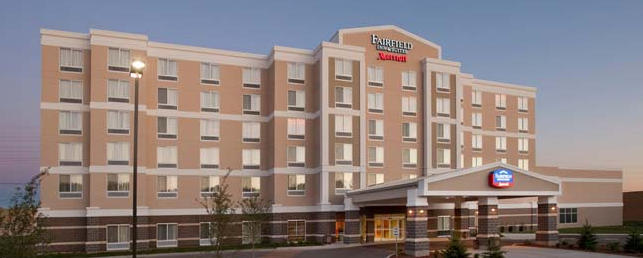 Your next trip to Winnipeg just got easier.
Book your next stay with us and see just how uncomplicated travel can be.
Whether you need an airport hotel or a downtown hotel – we offer a great central location within walking distance of Polo Park Shopping Centre, along with all the Marriott amenities you've come to expect.
Soon to be known as one of the best hotels in Winnipeg!
All of our guest rooms and suites have been prepared with you in mind. We'll provide you with everything you need from a Winnipeg hotel. Only the Fairfield Inn & Suites can give you the convenience and value you want backed by the Marriott name that you trust.
For decades the Marriott brand has been synonymous with both quality and impeccable service. The Fairfield Inn Winnipeg continues this long standing tradition, providing guests with top-notch hospitality, convenience and value.